Now more than ever
We need your help
Our Kent parks and charities* rely on our visitors, short break guests and members to support the animals in our care and allow us to continue our groundbreaking international conservation work.
Our supporters know that we are MUCH more than a zoo. We have spent more than 30 years at the very forefront of animal care, conservation and reintroduction. With your support, we have sent hundreds of animals #BackToTheWild. Now, the COVID-19 outbreak threatens generations of work.
It costs £300,000 per week to operate our Parks. Despite the closure, our team of dedicated keepers and vets are working as hard as they can to ensure that the animals in our care are properly fed and looked after.
Your support means more than ever.
We need your help
With costs of at least £300,000 a week to operate our parks, the decision to close our parks risks impacting the wellbeing of the animals in our care. We are appealing to our guests, members and friends to make a donation to support us in this incredibly challenging time.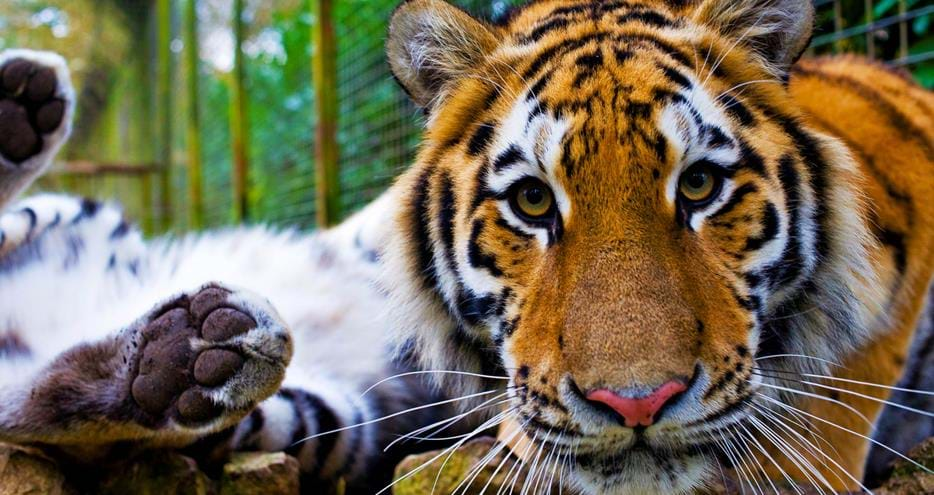 Our Amazon Wish List
Our keepers are updating our Amazon wish list with food and essential items to ensure the welfare of the animals in our care. Any purchase you make will be directly delivered to the keepers.
View wishlist

Text to Donate
You can donate £3 by simply texting ANIMAL to 70300

Other Ways to Help
You can also support the animals in our care by donating anything from this list: Porridge, herbal teas, nuts & seeds, fresh meat or fish, honey, nut butters. If you have a donation to support our animals, please complete the enquiry form below.
Have you heard about The Aspinall Foundation weekly lottery? You could win up to £25,000
Bringing the parks to you
Just because you can't visit at the moment, you don't have to miss out on enjoying our animals. With 3 24/7 live streaming cameras, more than 1000 animals videos to watch on YouTube and two Facebook pages to enjoy, we can bring Port Lympne and Howletts to you!
Find out more
*Port Lympne Hotel & Reserve, Howletts Wild Animal Park, The Howletts Wild Animal Trust and The Aspinall Foundation